I was looking for some new clothes for work and also for the #sbs event I am going to on Friday so decided to book myself in at John Lewis (Nottingham) for a free Fashion Advice session.
I was fortunate enough to be booked in with Lucy, she was an absolute star and made me feel at ease from the word go (if anyone at John Lewis reads this, she deserves a medal).
We spoke about what I was looking for and what sort of thing I was into and off she went to find a rail of clothes for me.
I sat waiting in the changing rooms with my sparkling water reading a magazine, it was so much better than searching through all of the clothes myself!
I don't particularly enjoy going clothes shopping and always opt for things that are the same, what Lucy came back with was a rail of things I would never have chosen in a million years. In fact it is safe to say I was a little disappointed that what she bought back wasn't what I would have picked
However, I loved everything I tried on! When she handed me this orange top from Reiss I thought 'mmmm, not sure' but when paired with a pair of gorgeous L.K Bennett or Reiss trousers it looked amazing.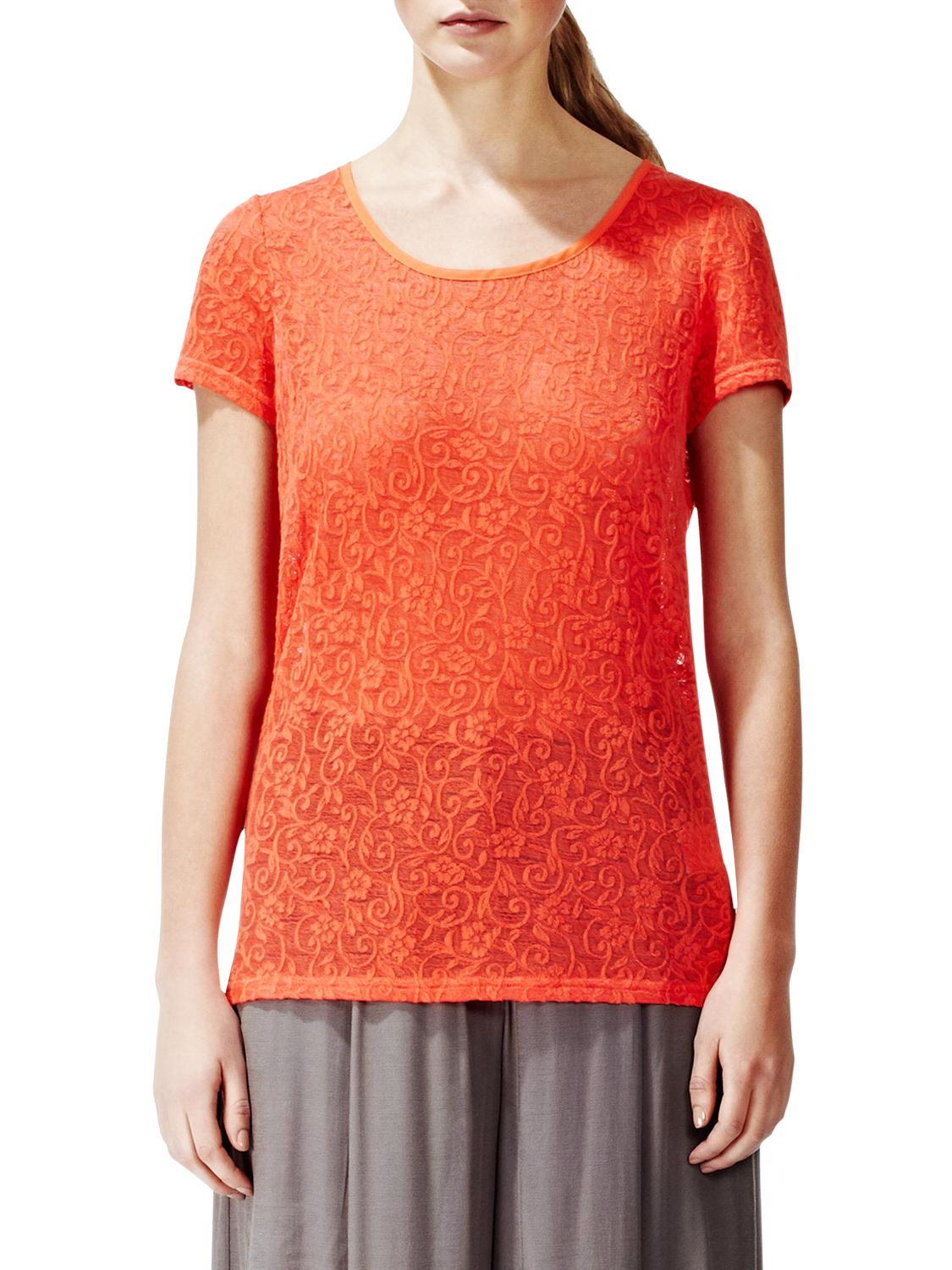 It took me out of my comfort zone and I loved it, what she said was 'does it feel wrong because it doesn't look right or because it's different'.
I tried on a few other outfits that I wouldn't normally have picked and I came away feeling positive about everything, I got home and gave the family a little fashion show which they all enjoyed and loved everything too.
I certainly feel like I will look the part when I go on Friday, just have to hope everything else comes together.
Here are some of the actual outfits on me, excuse the headlessness of these shots but I look gormless in them all and also like the anonymity of my blog ;)
Below we have a gorgeous L.K Bennett top and Reiss Trousers with John Lewis pumps
I loved this gorgeous Whistles top and L.K Bennett high waisted trousers paired with a John Lewis heal (not heals as I could only get one shoe on...stupid size 8 feet or small shoes)
Another L.K Bennett shirt with L.K Bennett high waisted trousers again...sans shoe this time.
I really love this outfit, the jacket, trousers and shoes are John Lewis and the vest top is Oasis.
Overall I am in love with all the looks and if money was no object I would be buying myself everything, sadly though that is not the case and I have just had to buy a few bits for now. The quality does show though and the items looked and fitted amazing and I will definitely be going back next time I need a few outfits.
NB: I have not been paid for this review. I booked the session and have chosen to write this because the service and staff were brilliant.