So I know this is early, but I am busy so am trying to plan ahead. This year I have decided to try and make a few home made gifts for Christmas.
The first thing is we have loads of apples from the garden, so I was going to make some
spiced apple chutney
for everyone. I have been saving my pretty Bonne Maman jars to fill and label.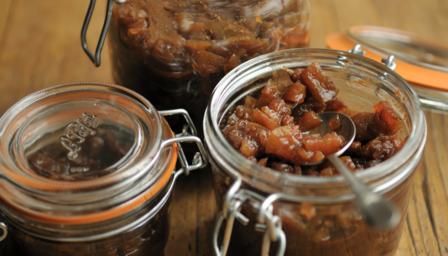 Next I have seen a few of these sort of things in the shops and online so I thought about giving it a go myself.
Hot chocolate spoons, a wooden spoon with chocolate on the bottom to put into hot milk along with some marshmallows. These ones are great although I am sure the chocolate is nothing like what I will use.
I also do a mean chocolate fudge so I was thinking of including this too.
Wrapped up nicely in some cellophane and Christmas ribbons I think this should make a nice little hamper. Would love to know what you think and if anyone has any other ideas? Maybe include some recent pics of the kids?